Step 1
Opening up PrusaLink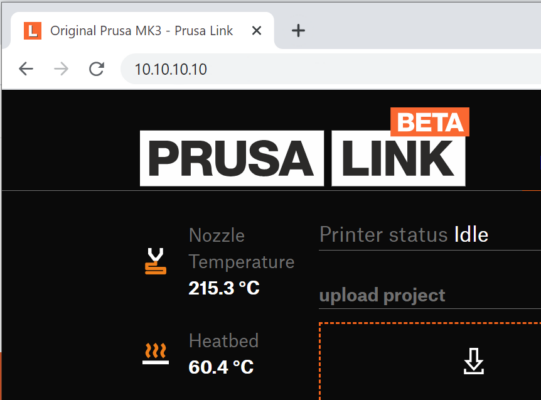 ⬢
Check the printer physically if it's on and ready to print.
⬢
Insert the
IP Address
of your printer into a web browser to open up PrusaLink.
⬢
PrusaLink site will open up.  Log in.
Remember, in case of MK3/S/+, there is the printer-specific PrusaLink Login. This is not your Prusa Account.
In order to send files to PrusaLink directly, you have to be connected to the same local network as the printer. The other way is to use VPN.