Step 1
Introduction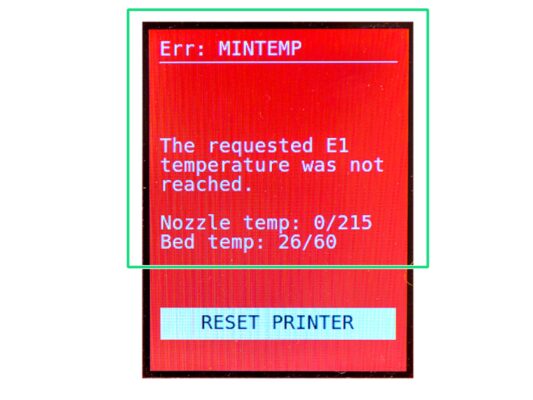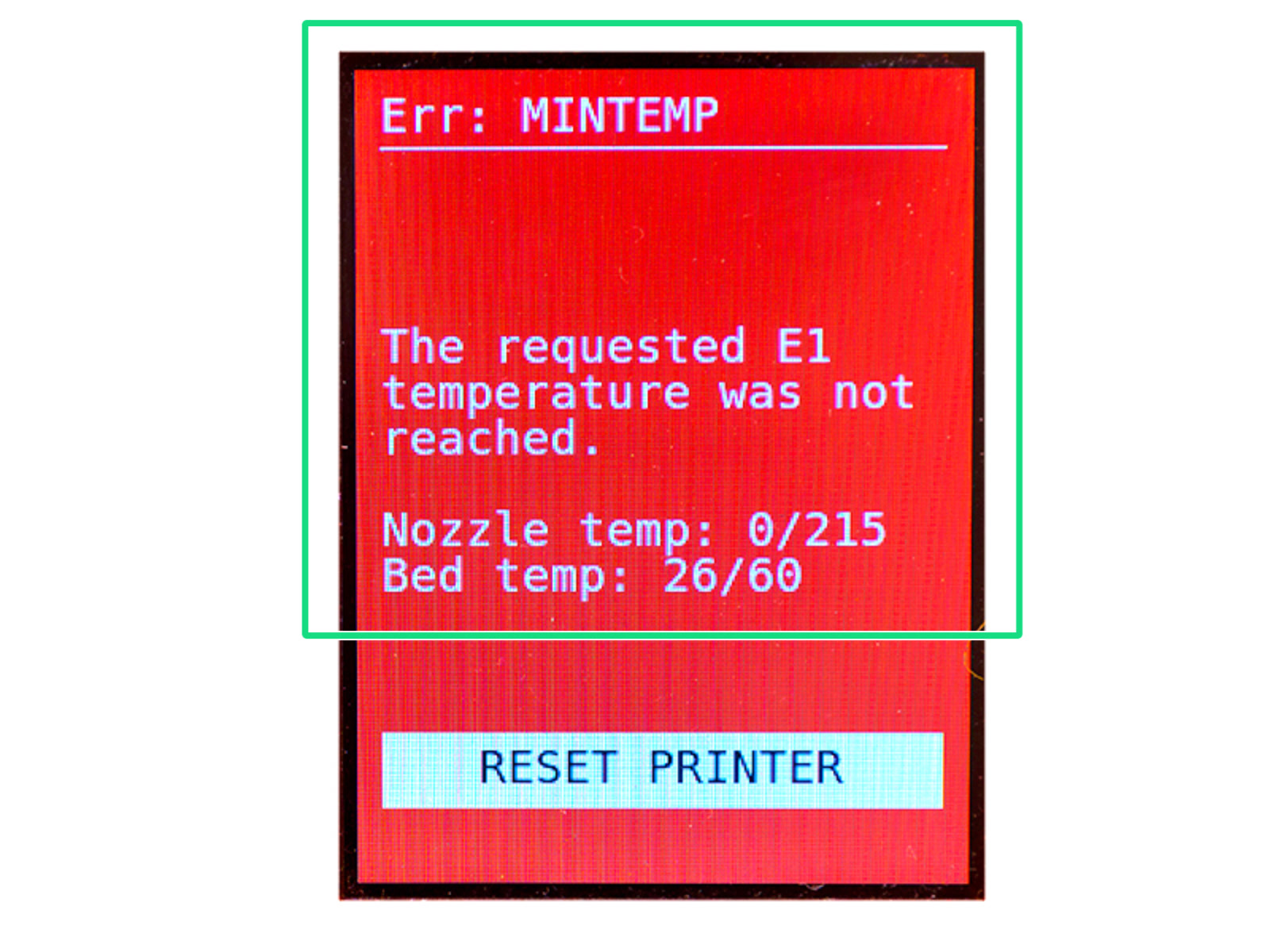 ⬢
This guide will take you through the replacement of the
hotend thermistor
on the
Original Prusa MINI 
and 
MINI+
.
Some parts might slightly differ. However, it does not affect the procedure.
⬢
If the heatbed thermistor is damaged, you will see the
MINTEMP
error message on the display when you preheat the printer.
Note that you have to be logged in to have access to the spare parts section.