Step 1
Getting the Cura profiles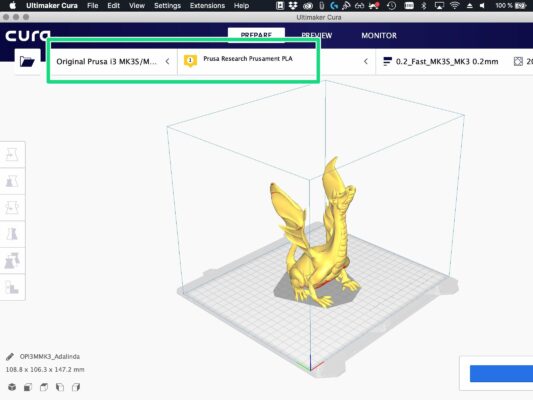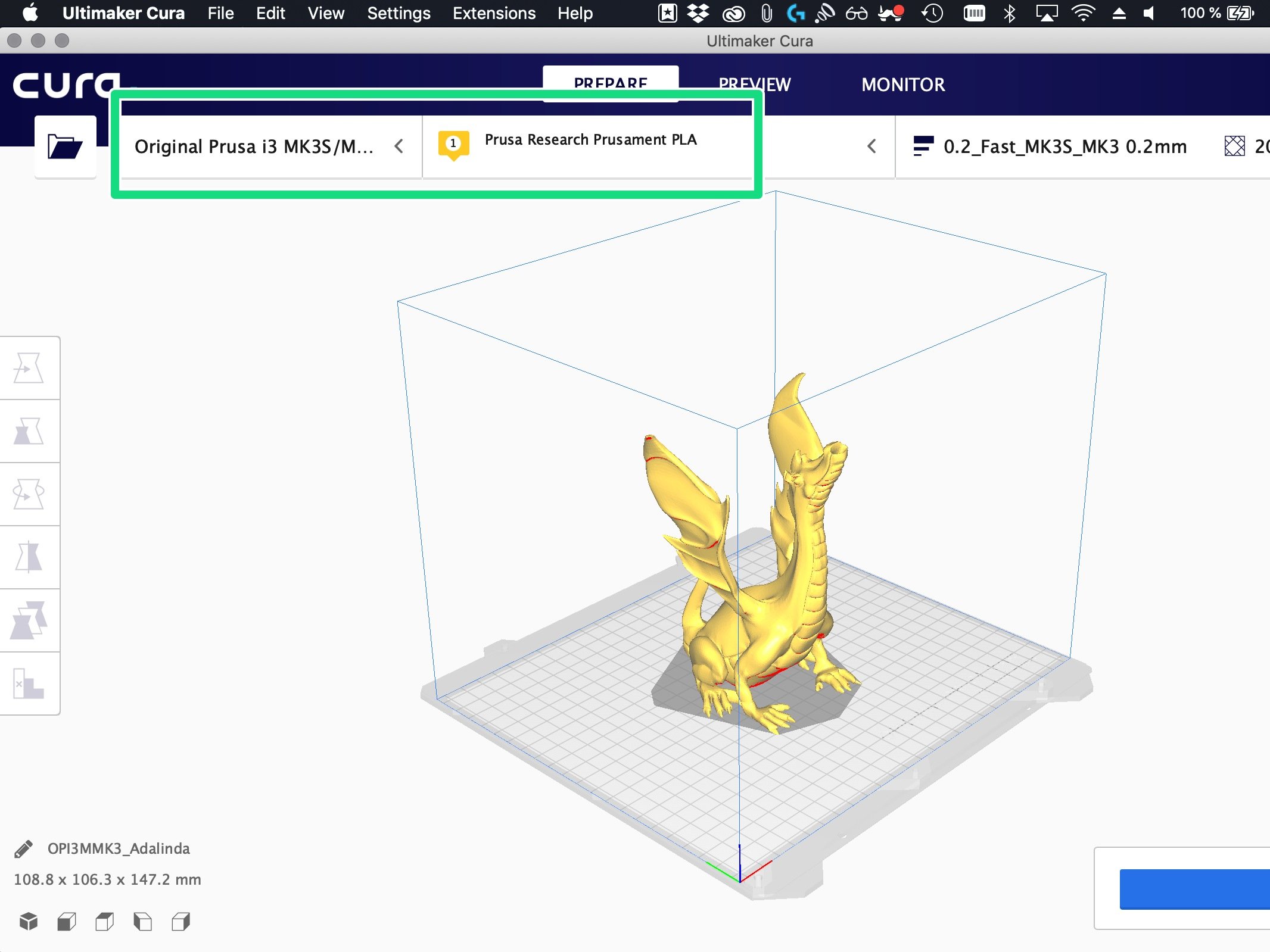 WARNING: Current profiles were tested on the Cura 4.7.1 and may not work on the other versions.
⬢
The following guide will help you import and activate
custom profiles tweaked by Josef Prusa for your Original Prusa printer.
This guide is valid both for Microsoft Windows and Apple macOS. There are some small differences in the setup, pay attention to the instructions ;)
⬢
Important:
latest profiles include settings for generic
PLA, ASA, ABS, PETG
as well as
Prusament
.
⬢
Original Prusa i3
MK3S
and MK3
⬢
Original Prusa i3
MK2.5S
, MK2.5 and MK2S