Our e-shop recognizes three types of product availability:
In stock - The product is in our local warehouse, and we are ready to ship it as soon as possible. Depending on the product combination in the order, it may take 1-3 working days to process the order.
Lead time – usually applies to most of our 3D printers. Due to the high demand, most of our 3D printers have a delivery lead time. You can see the current lead time on the product page of each printer and in all listings. The current list of all lead times is also visible in this article.
Out of stock – These products are temporarily unavailable, but we are working hard to re-stock them. You can set the "Notify me when available" alert on them.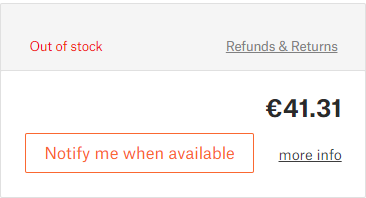 Alert settings for registered and logged users
Click on the "Notify me when available" button on the product page.
After you hit this button, you will be immediately added to the queue for notifications, and you don't need to do anything else. You can manage your account and notification alerts anytime - just log in to our e-shop and select "In-stock Alerts" in the menu under your avatar.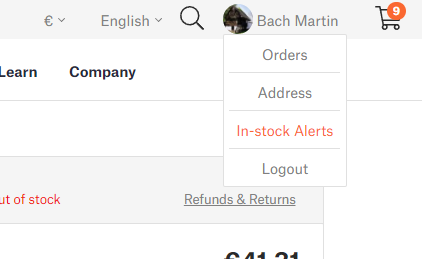 Alert settings for anonymous users
On the product detail page, click on the "Notify me when available" button.
You can enter the e-mail address into the pop-up window to receive the notification. If you have the Prusa Account registered with your e-mail address, you need to log in.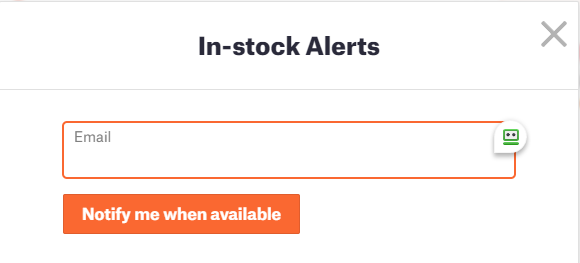 Processing the queue of e-mail alerts
We are processing the queue of alerts according to the date and time when the e-mail was added.
However, to avoid misunderstandings and inconvenient situations, we send alerts in batches, based on the current stock of the product. For example, when we add 100 pieces of the product that has 100 alert requests, we will not send 100 e-mails in the first batch. Instead, we will send only half of the notification – in this case, 50 e-mails. After 30 minutes, the system checks the current availability again, there will be, e.g., 70 pieces on stock. So the system will send another 35 alerts. This process is repeated until the queue is empty.