Prusa Account creation
Prusa Account is the most comfortable and secure way to manage all your logins with a single account for all Prusa services (online store account, forum login, Prusaprinters - online community library of 3D models).
If you have already enabled your Prusa Account, log in directly by clicking on the orange oval Prusa Account button. In this case, do not fill in the fields under the title Already registered? again.
Already registered - How to enable your Prusa Account
If you already have your account in our online store, we have moved it automatically under the new system. Your username, password, and your account history will be remain the same as the ones you are used to.
Log in to the online store, as you always did: on the website https://shop.prusa3d.com, click on the top-right button that says Sign in.
Fill in the email address and password you have always used.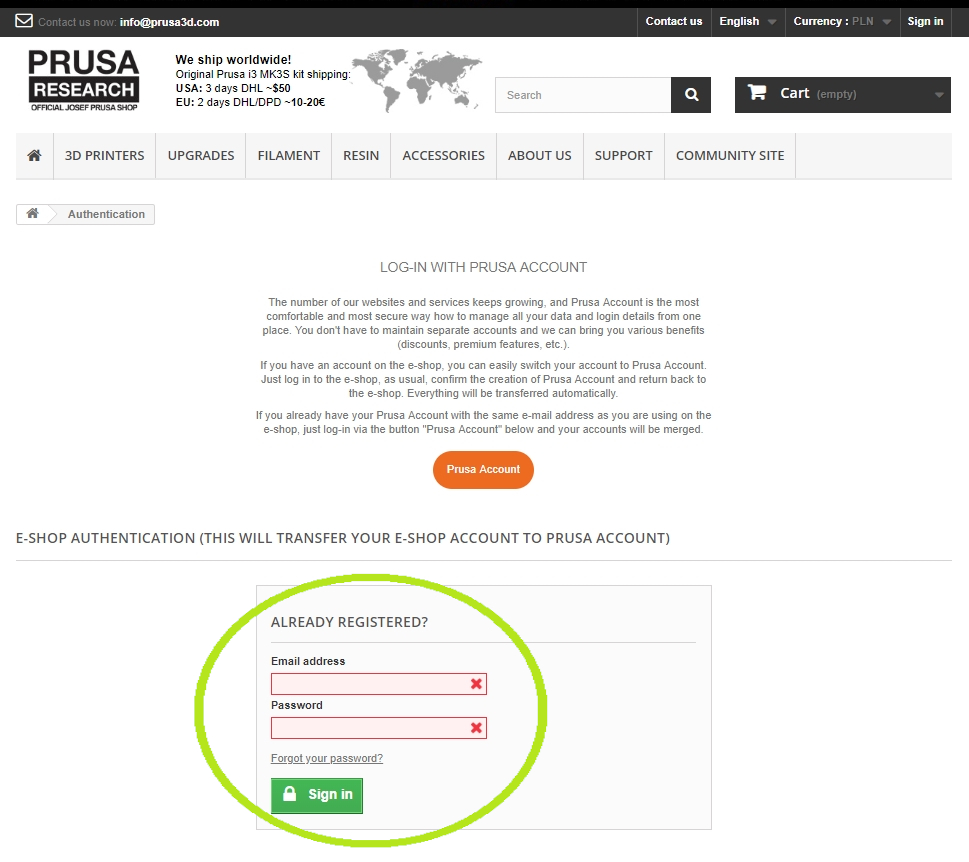 A new page saying Introducing Prusa Account will appear. Confirm the creation of Prusa Account.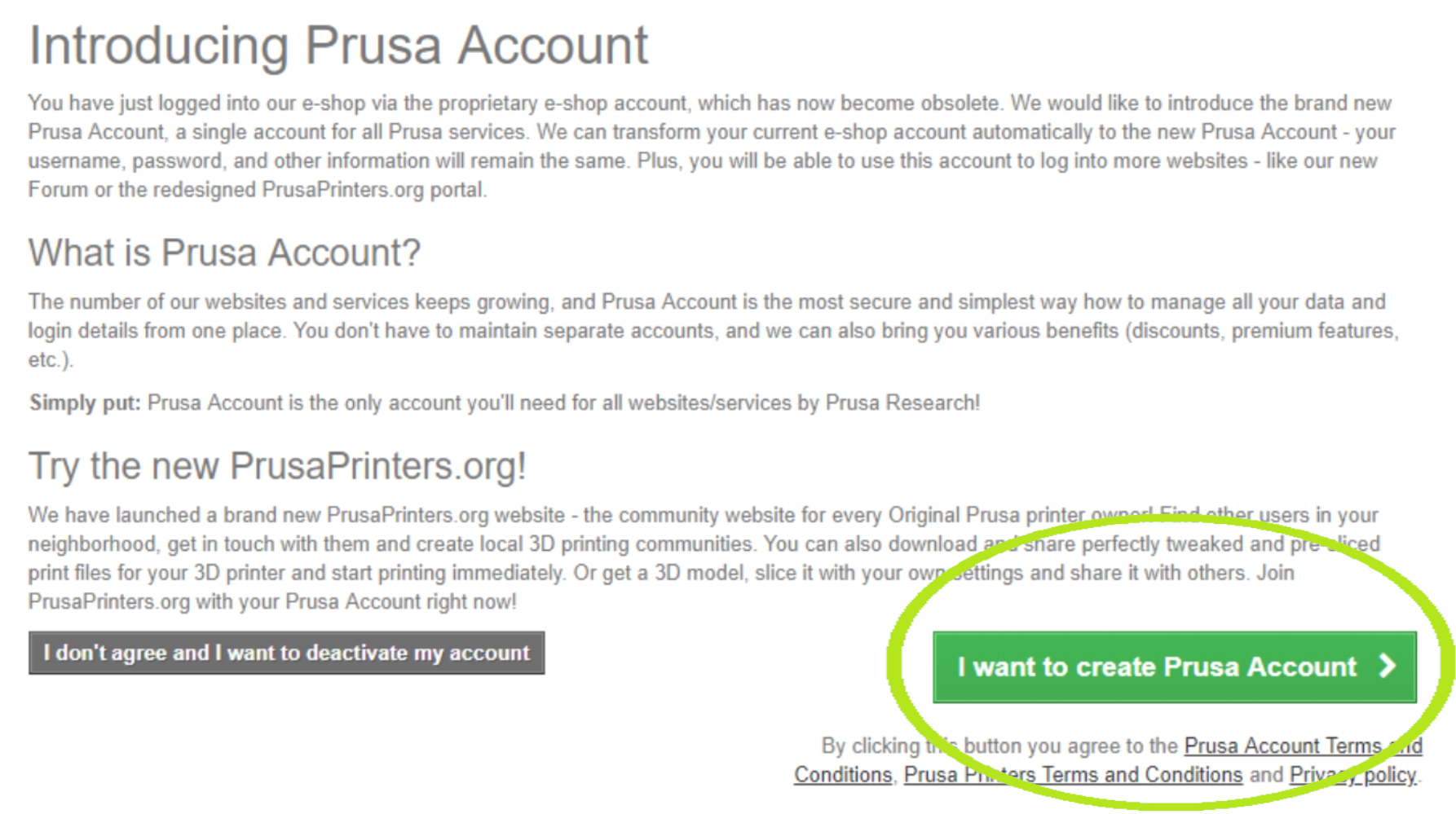 All done. You will be automatically forwarded to the online store. All account history is already synchronized.
In case this does not work the way we described above, delete your cookies (see the Help Center of your internet browser if you don't know how to do that). Alternatively, try another browser or try to login in an Incognito window.
Creating a new Prusa Account
Just make a new registration at prusaprinters.org, by clicking on Login.
Your new password must contain at least 8 characters.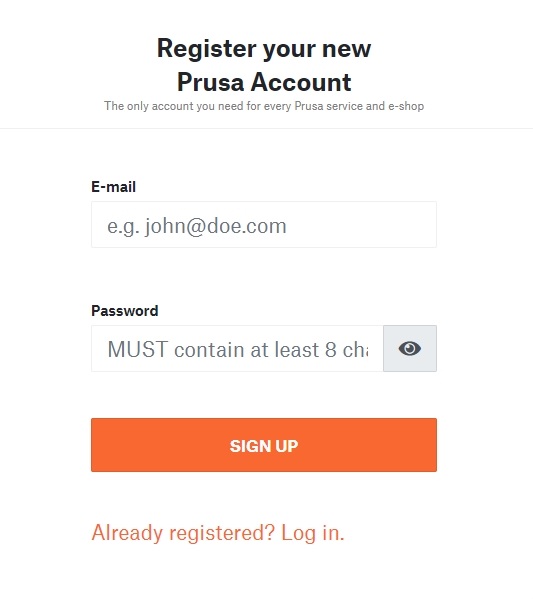 If you already have an account and go through Prusaprinters login with the same e-mail you were always using, all your account history will still be automatically synchronized.
---
How did we do?
---
---