Exporting the sliced model as OBJ can be useful if you're familiar with a 3D modeling and rendering program. When you slice a model, you can choose File - Export - Export toolpath as OBJ. You can then import that file into a 3D software that you like, such as Blender, and render photorealistic previews or even animations of the print.
The export includes everything you currently see in the Preview. That means, if you use the layer slider to preview a cross-section of the model, the exported file will include only the layers visible in the Preview.
If you plan to render only the outside of the sliced model, we recommend turning the infill off completely, keeping the layer height above 0,15 mm, and decreasing the number of perimeters to 2 in order to reduce the polygon count. Still, you can expect several million polygons per model.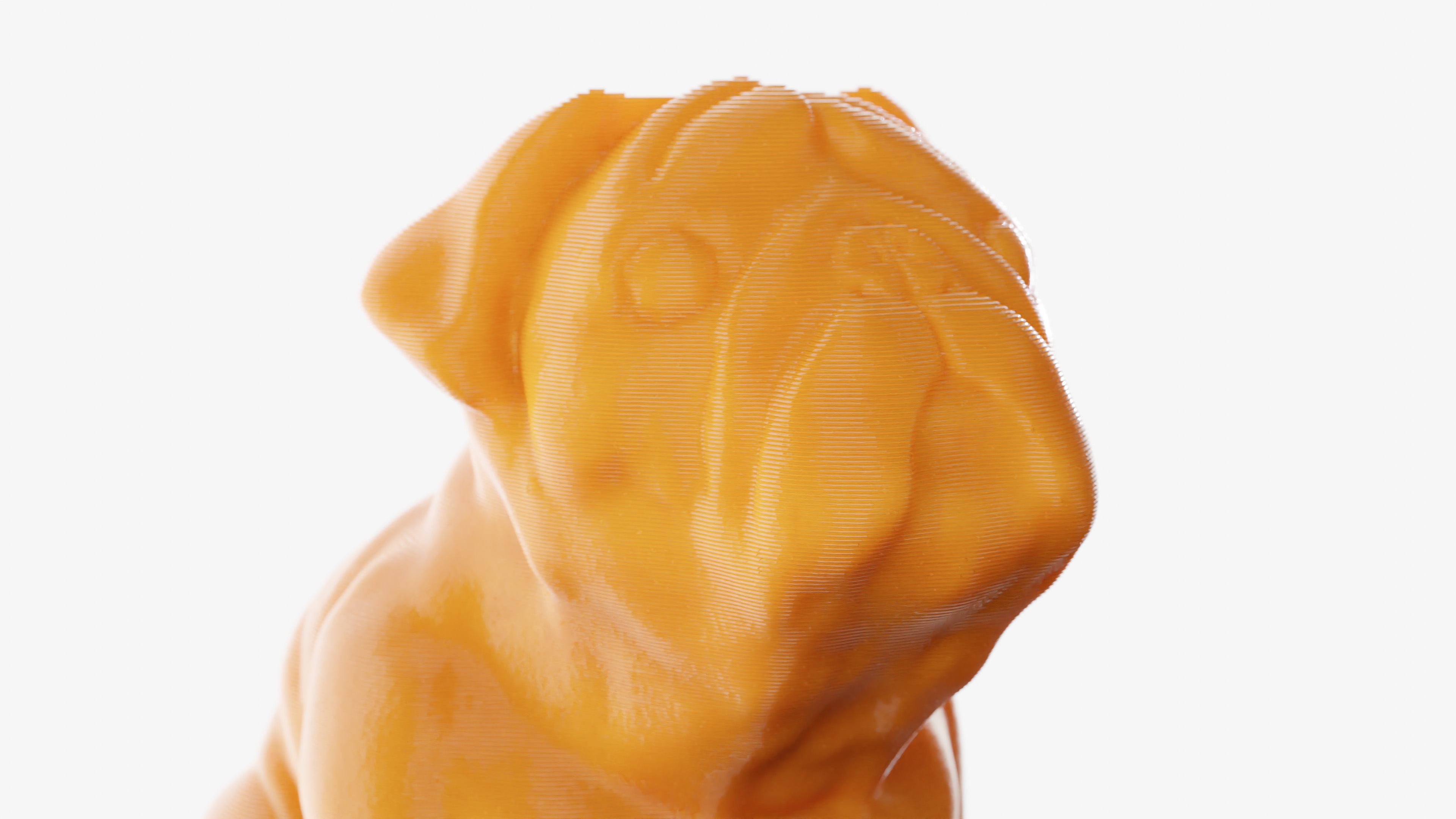 Render of exported toolpath created in Blender 2.8