When you launch PrusaSlicer for the first time, you'll be greeted with a Configuration Wizard. Configuration Wizard can also be launched manually at any time from the top menu by selecting Configuration - Configuration Wizard.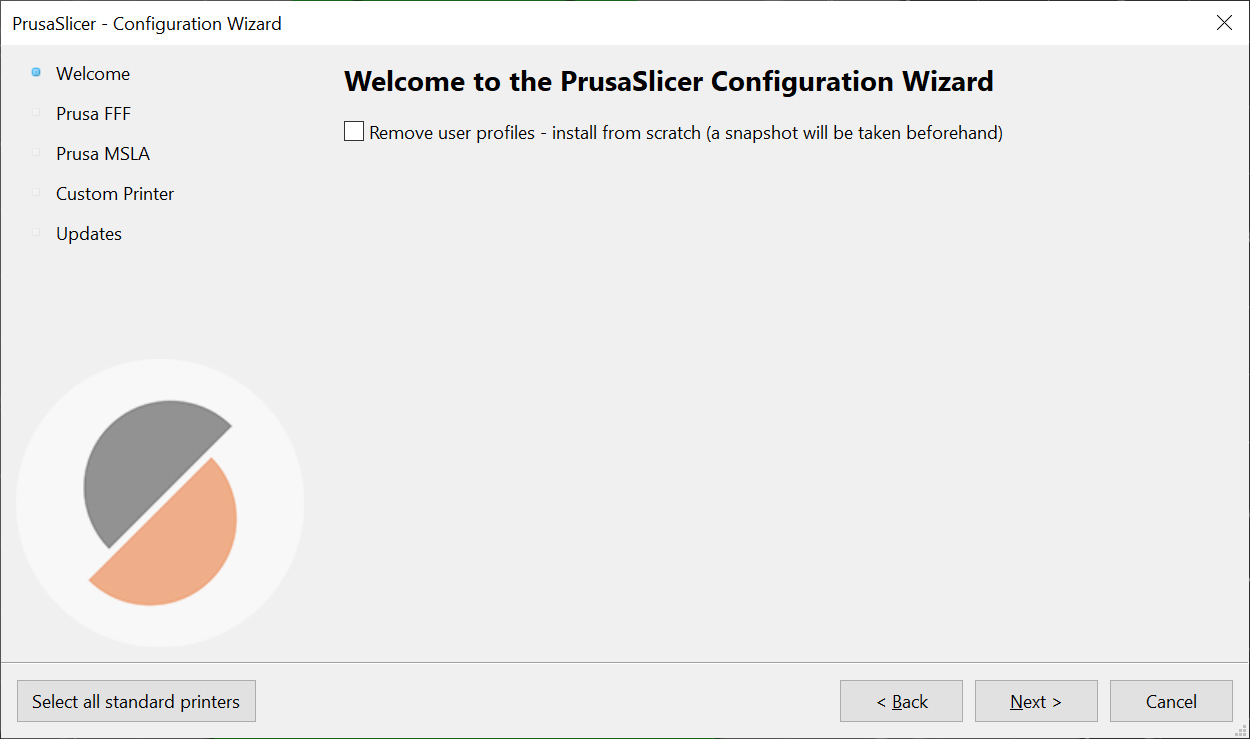 The FFF printer selection lets you select which printer profiles you wish to import. Original Prusa printers come with a 0.4 mm nozzle, however, if you plan to purchase different diameter nozzles, you can import additional profiles by ticking the appropriate checkboxes. Additional profiles can also be imported at a later time.
The Original Prusa MK3S and MK3S+ can use the same printer configuration!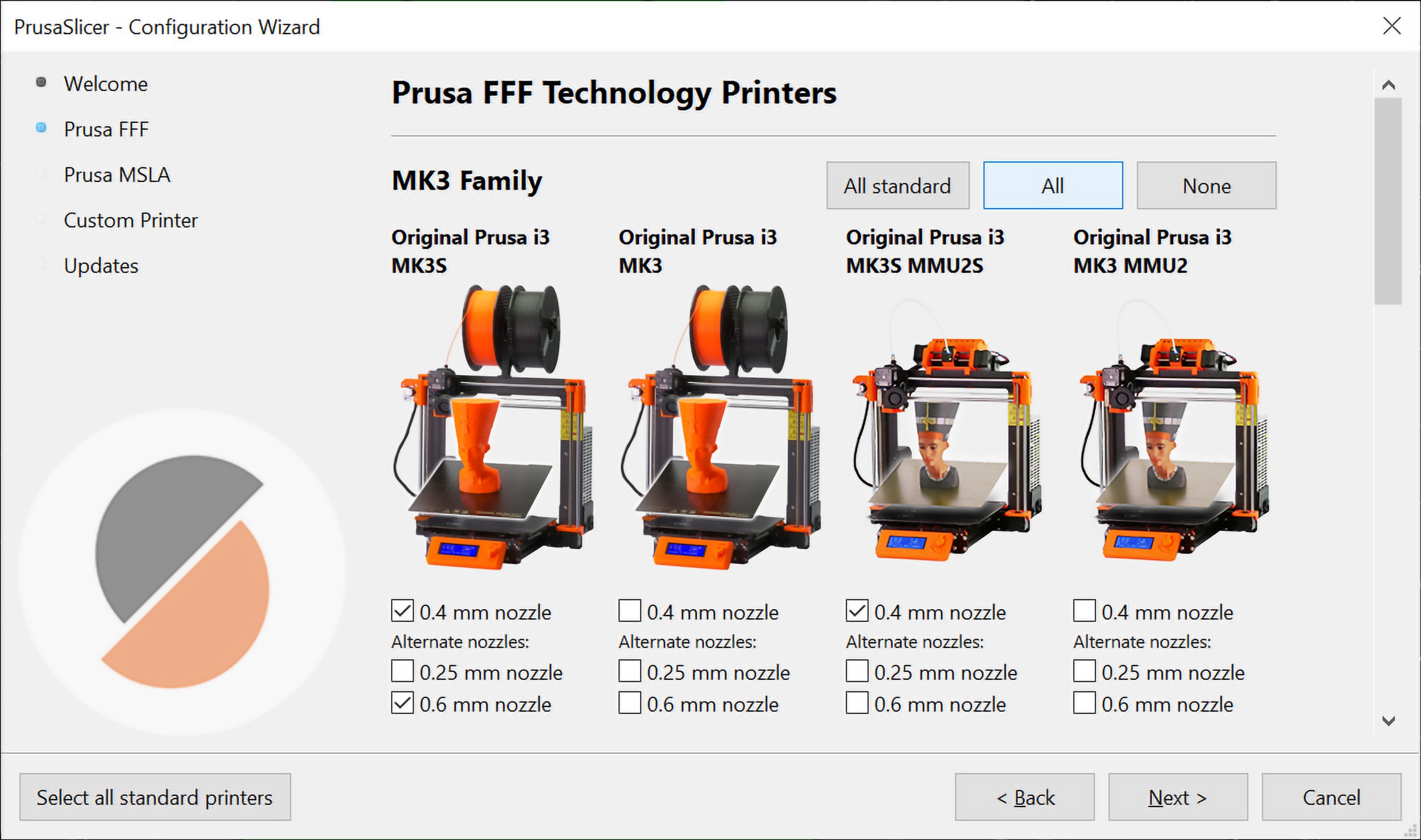 PrusaSlicer also supports MSLA slicing. At the moment the only officially supported MSLA printer is the Original Prusa SL1.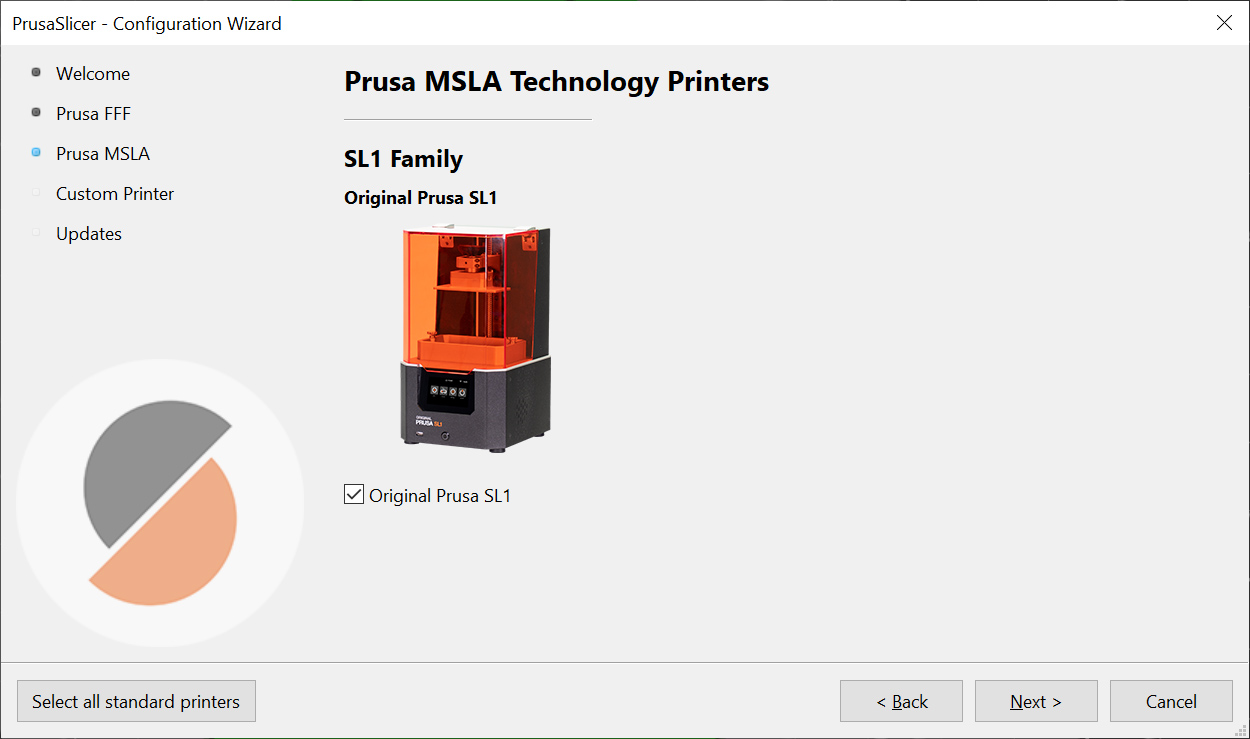 Starting with version 2.2, PrusaSlicer also includes profiles for 3rd party vendors (e.g. Lulzbot printers). You can select which vendor profiles you wish to enable.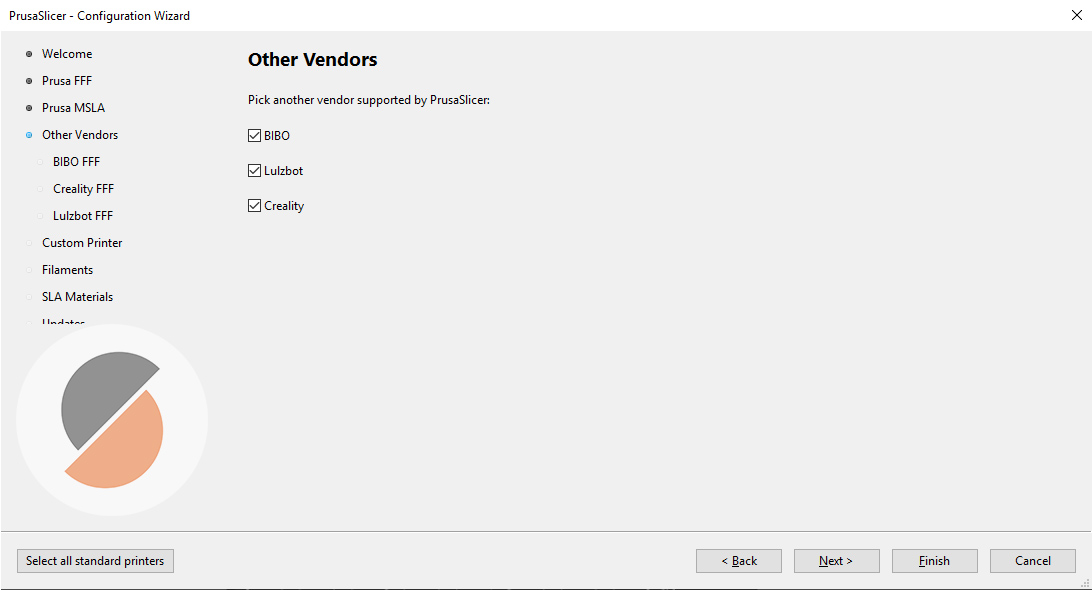 If you selected any 3rd party printer manufacturers, you'll be able to select which printer profiles from each vendor you wish to import.
The collection of 3rd party vendor profiles is currently quite small, we'll be expanding this collection in the future.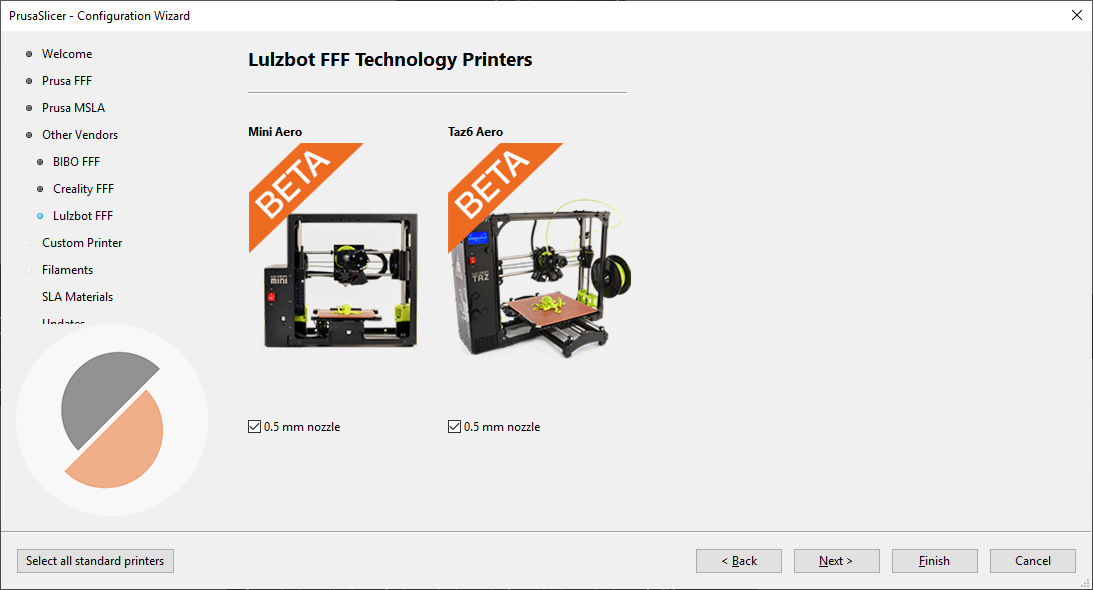 You can also define a custom printer profile. However, this function is mostly for printer manufacturers and expert users.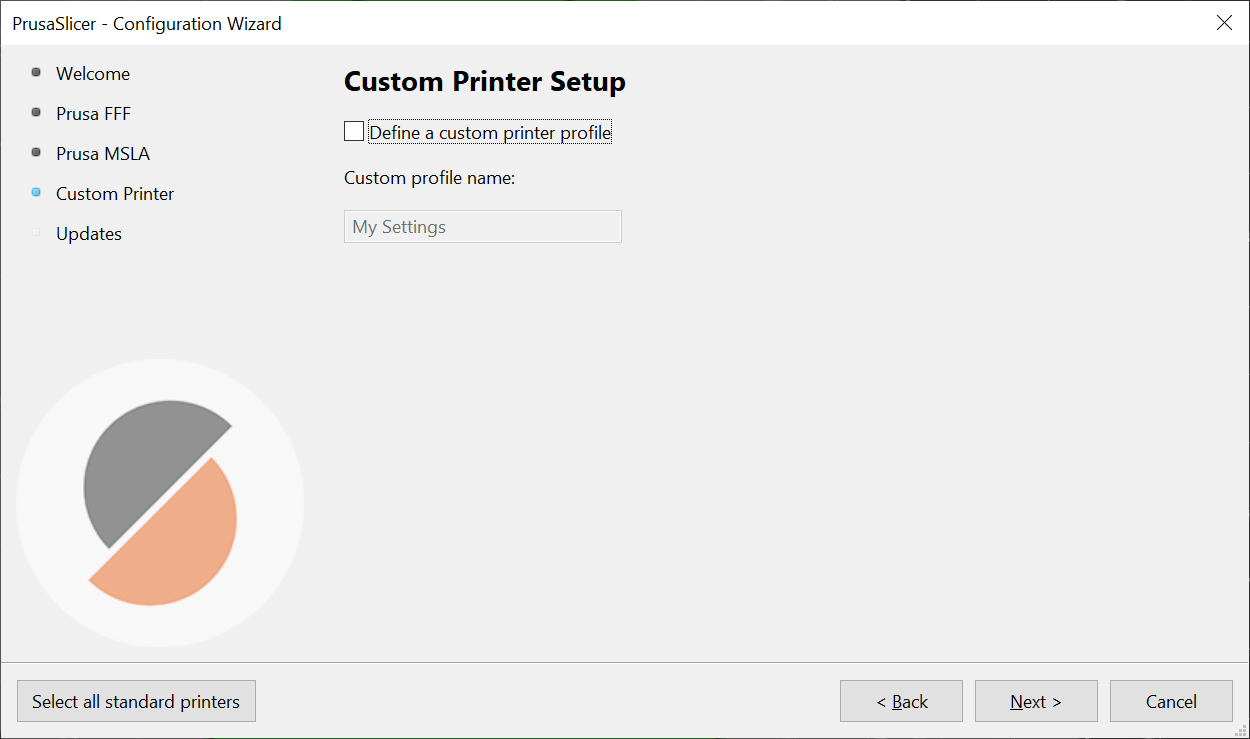 Last but not least, you can choose to automatically check for application updates and to automatically update the built-in profiles. We suggest leaving both of these on.