MMU2 print stops
There are several reasons why your MMU 2.0 print may stop or pause. Check the following:
The 5 pulleys are covered with filament dust
Dirty gears cause the filament to slip, as the teeth cannot grab it firmly enough. This may result in problems with insertion and ejection of the filament. The best practice is to clean the pulleys with a mini-brush or some similar tool.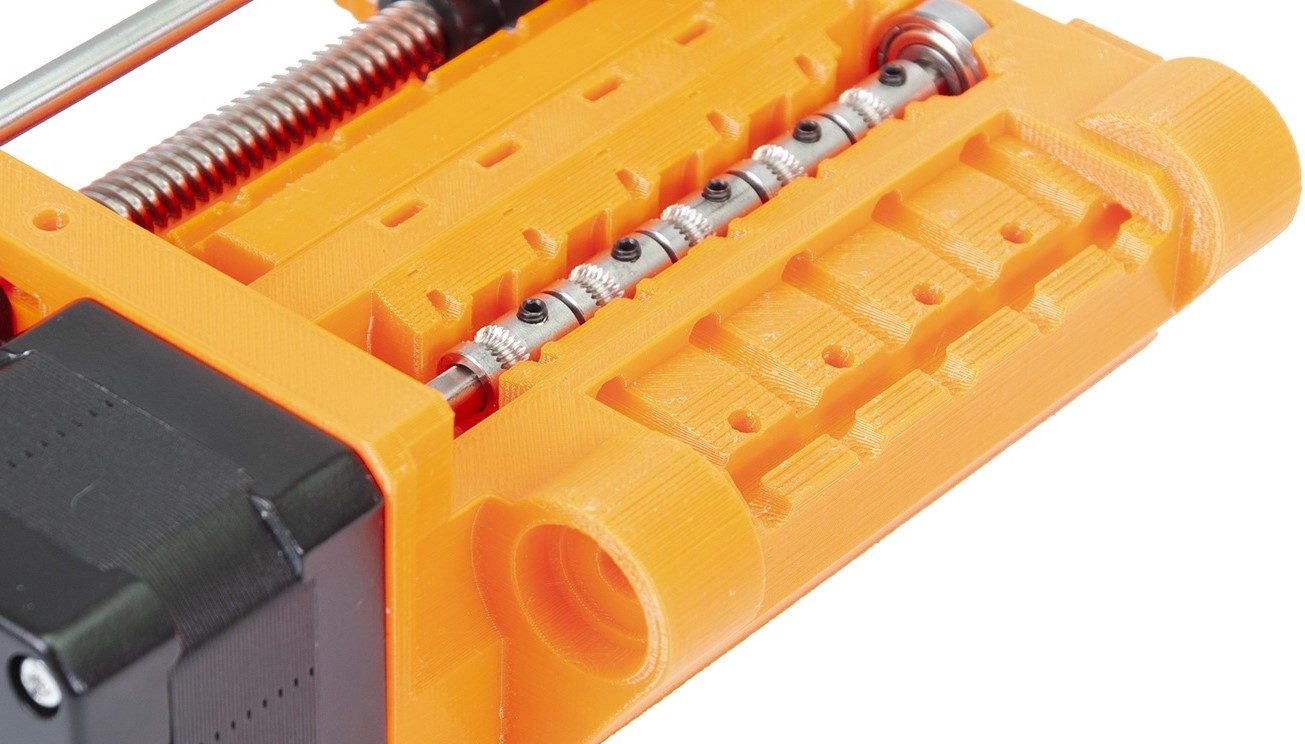 The idler springs are not tightened correctly
Just like the extruder idler springs, their MMU2 counterparts need to be tightened just right. If the idler springs are over-tightened, it may cause the idler motor to skip meaning for example that another filament will be pressed by the selector and thus loaded. Over-tightening also causes the pulleys to be choked with filament.
To find the perfect tension, tighten the screw about 0.1 mm to 0.4 mm under the edge of the hole on both sides of the idler body and then follow these steps:
All 5 filaments have to be loaded to the hobbed pulleys position.
Move the selector to the far right (5th filament position) and back.
If you hear clicking, loosen the screws a little bit and try to move the selector again.
Repeat until there is no more clicking.
If you have a permanent marker, you can make a thin line inside of the oval hole to mark the correct screw position.
There is too much friction in the PTFE tubes
In case the PTFE tubes are bent too much (for example if the spool are not placed behind the printer as intended by the design), it might cause excessive resistance to the filament moving inside. Ensure that the printer and spools are positioned correctly as described in the Chapter 3 Placement and setup.
---
How did we do?
---
---