Einsy RAMBo electronics wiring (MK3, MK3S)
With our Original Prusa i3 MK3, we have introduced a brand new logic board called Einsy RAMBo. Compared to its predecessor, it works on 24V, uses Trinamic drivers for motors, allowing for super silent printing any many more.
Electronics wiring
Organizing all the cables can be a bit challenging, so we recommend you to take your time.
If there are any issues with your printer's wiring, they will be most likely discovered by the Selftest or when running the initial Wizard. For your quick reference, we're attaching a pictu
re with the correct wiring schematics below. For more information about the cable orientation, we recommend to check the Chapter 8 (Electronics assembly) of the assembly manual.
Note that the filament sensor is called IR sensor on the MK3S. The position of its cable is still the same.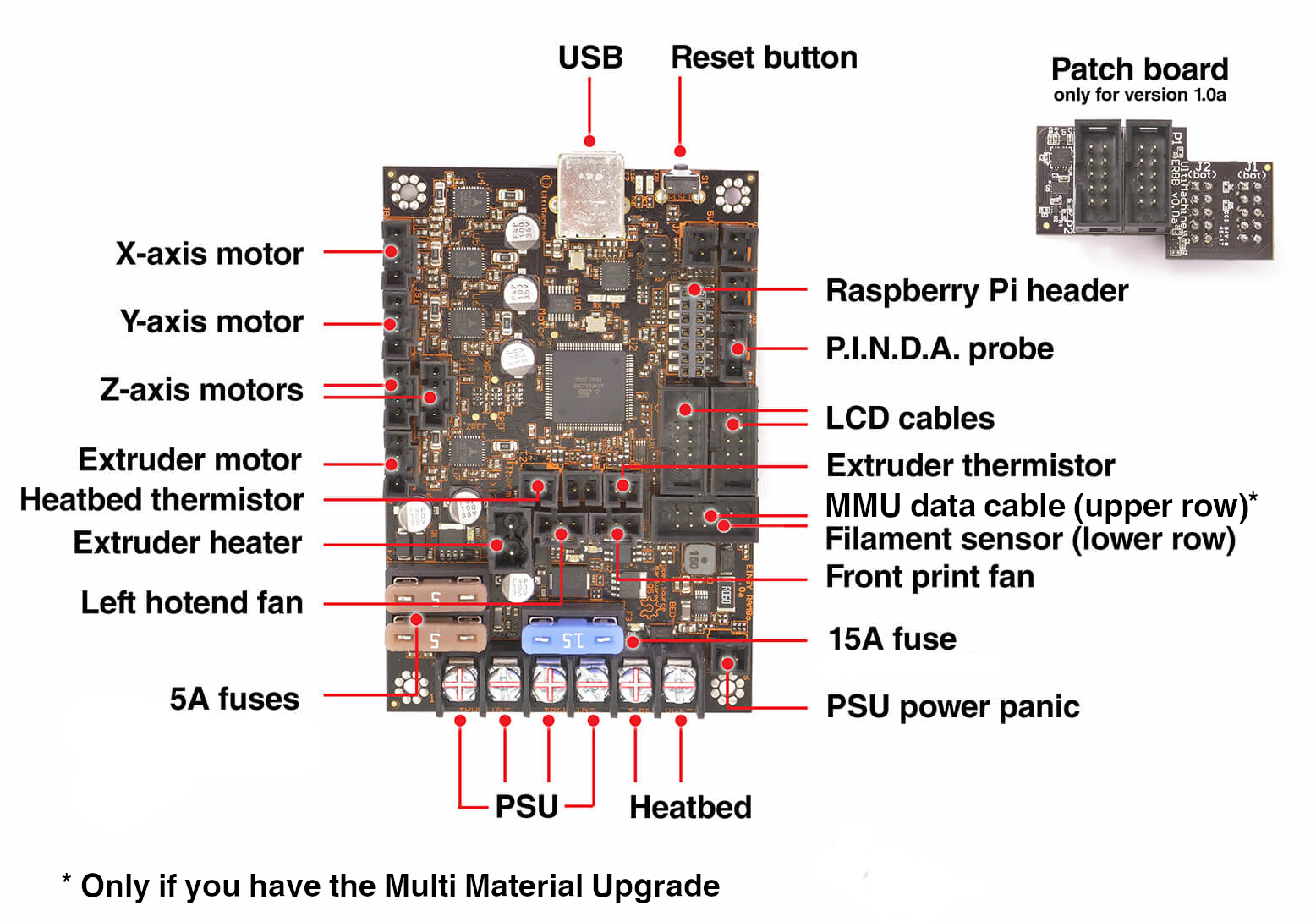 Did you know, that...?
The RAMBo board is designed and built to sustain a considerable heat. It does not need any cooling even if the printer is in an enclosure.
---
How did we do?
---
---