The best way to get started with 3D printing is to find pre-made models on the internet - they should be in the .stl, .obj or .3mf format to be used with PrusaSlicer. Fortunately, 3D printing has fans all over the world, and there are some great websites, where you can download a large variety of awesome 3D models.
3D models are generally free to download under the Creative Commons - Attribution - Non Commercial licenses, which means models are not to be used commercially. Otherwise, you must always credit the author. In some cases, you can download the models for a small fee and support the authors. 
Printables.com
We have released our own platform, Printables.com. There you can download both object files and pre-made GCODE files, for thousands of projects.
The Printables.com platform is also built around the community, and using the 'Groups' feature you will be able to find likeminded people in your area, create cooperations and connections with other makers.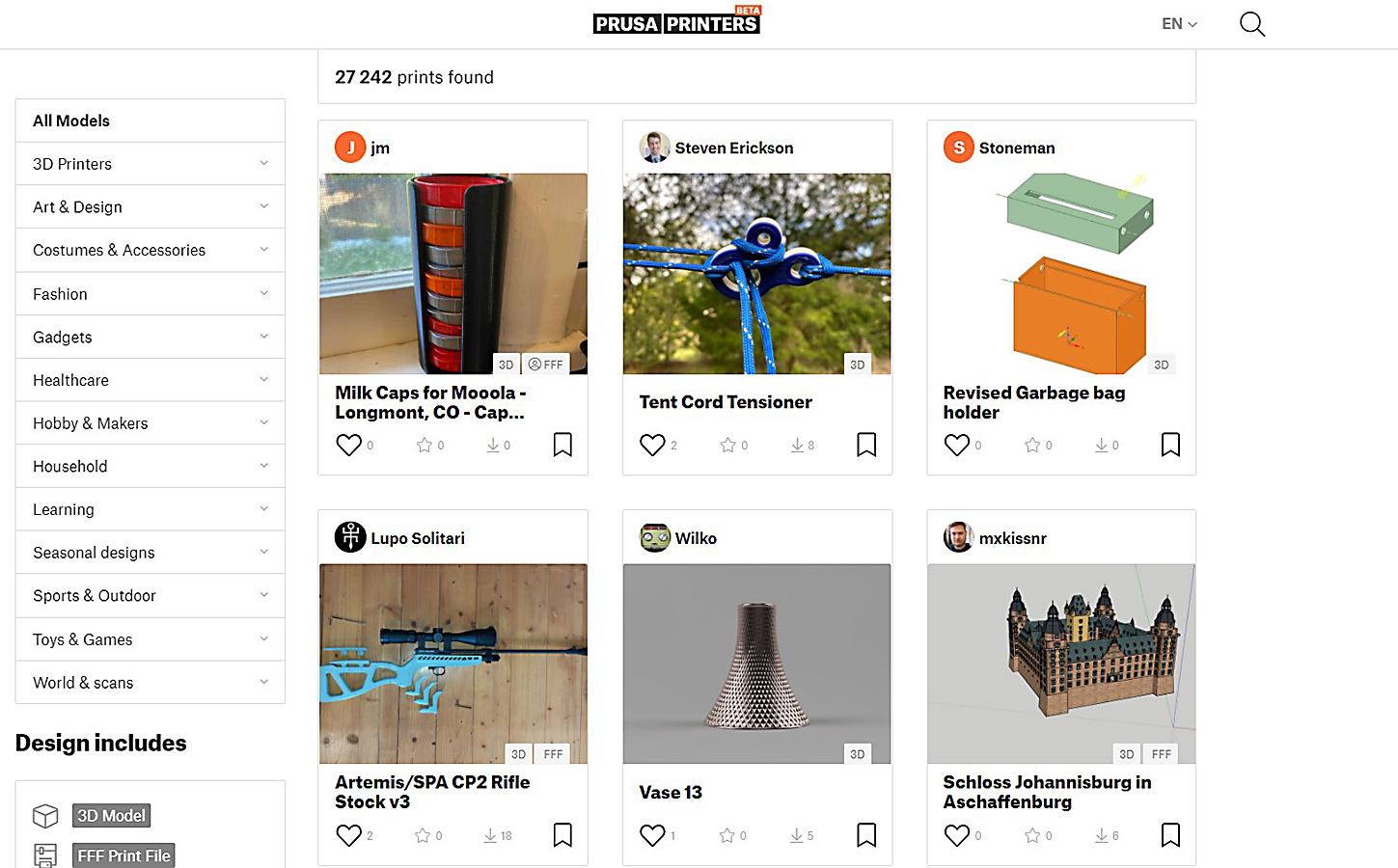 Other platforms
There are plenty of platforms out there to pick from, but here is a list we have found helpful, in no particular order. Some of these platforms have both free and paid models, depending on your budget or need.
Preparing downloaded models for printing
Before you can start printing them, you need to convert them into .gcode files first, using a slicer. We recommend PrusaSlicer, as it is powerful, open-source, and contains built-in presets and configurations for all Original Prusa 3D printers and a few others.
Once downloading other people's models becomes a little dull, you can start creating your very own models. A great start to 3D modeling is our article 
Creating your own 3D models [進行中の翻訳].