Starting from firmware 1.5.0, the Original Prusa SL1 will show top bar notifications. If you see an envelope on the top right of the screen near the time. To see the notifications swipe down from the top of the screen, like on a smartphone.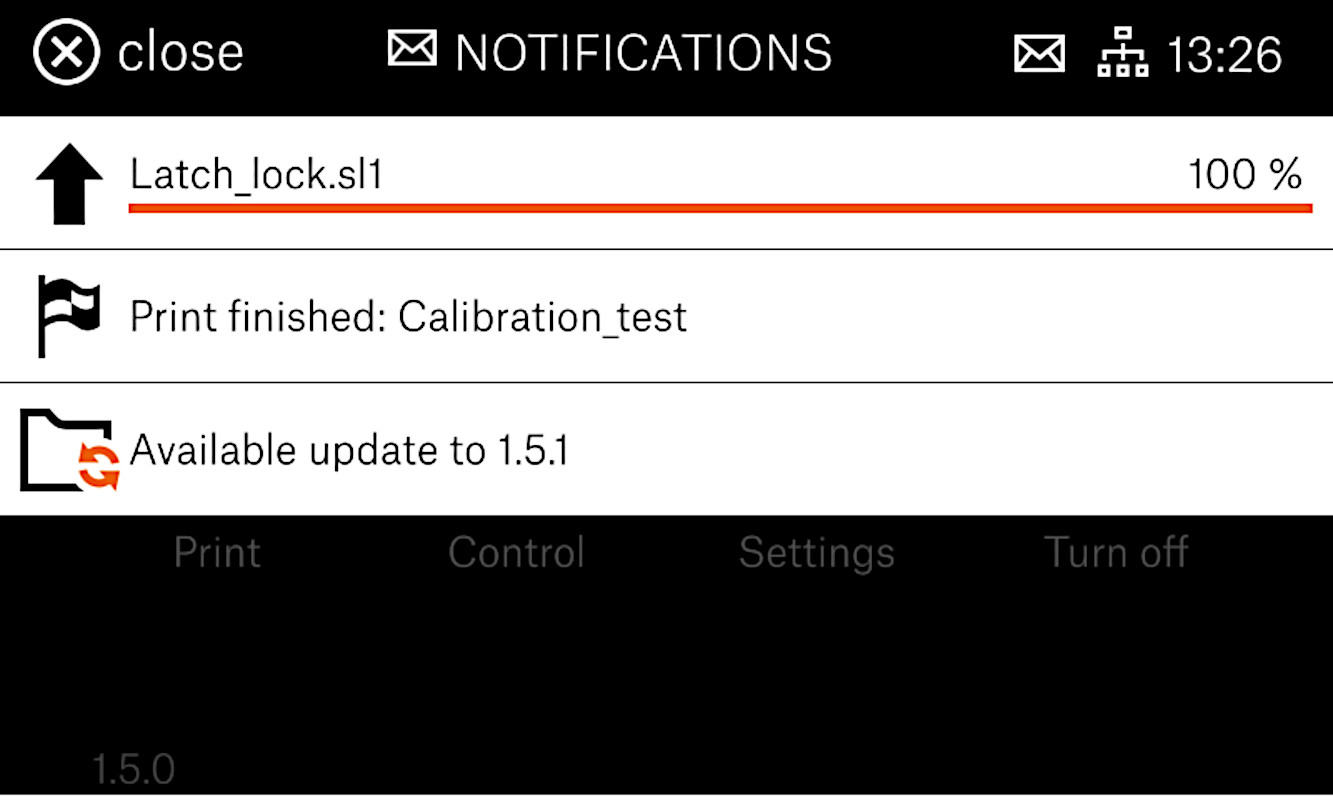 The printer will show the notification in three cases:
New firmware update - If this notification is shown, click on the notification to see the simplified release notes. Your SL1 must be connected to the internet
Project upload - If a new project is being uploaded into the printer, either from PrusaSlicer or Prusa Connect Local, the notification will inform you about the upload progress or any errors
Result of the print job - The printer notifies the user about finished, canceled, or failed print jobs. The printer will show a "finished page" with statistics regarding a particular print job if you click on the notification.