Step 1
Introduction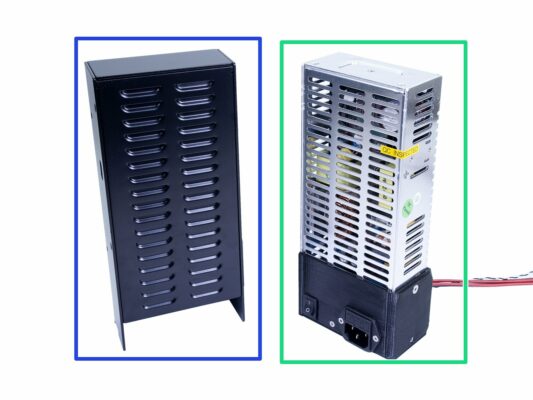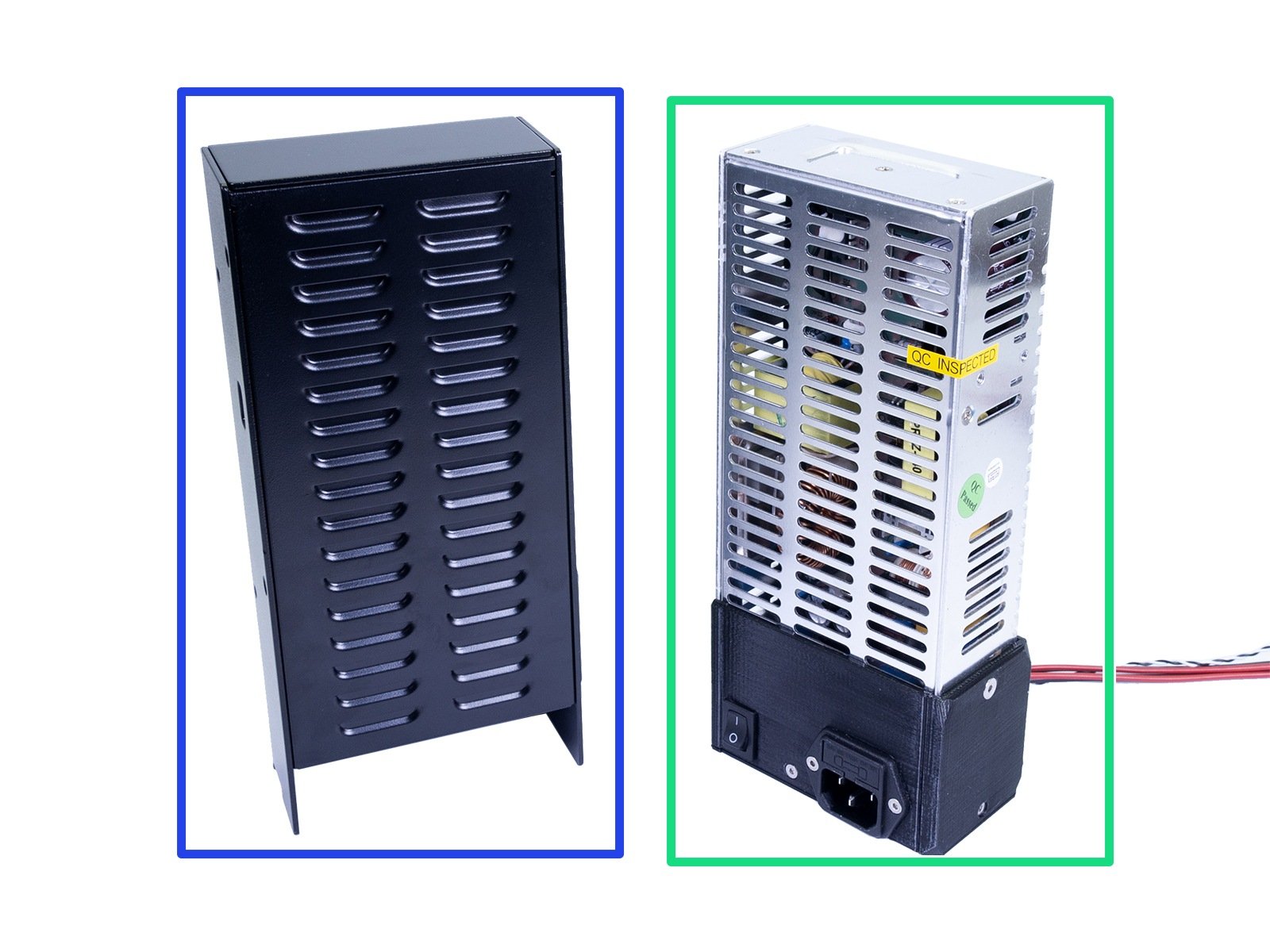 This is a service manual explaining replacing PSU on the Original Prusa i3 MK3S and MK3.
Follow the instructions and double check your work. There is a risk of damaging the printer, if PSU isn't connected properly!
⬢
For MK3S and MK3 there are two types of the PSU:
⬢
New PSU with black casing
(PSU holders are on the side of the extrusion)
⬢
Old PSU with silver casing
(PSU holders are on the top of the extrusion)
The silver PSU is no longer being produced, in case it needs to be replaced, you will receive the black PSU (new design).
Note that these PSUs are 24V and can't be used on previous generations of Original Prusa i3 printers, which are running at 12 V (e.g. not compatible with MK2.5S, MK2.5, MK2S, ...).