Step 1
Tools necessary for this chapter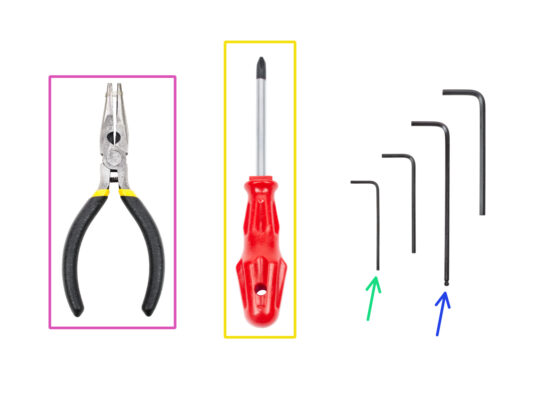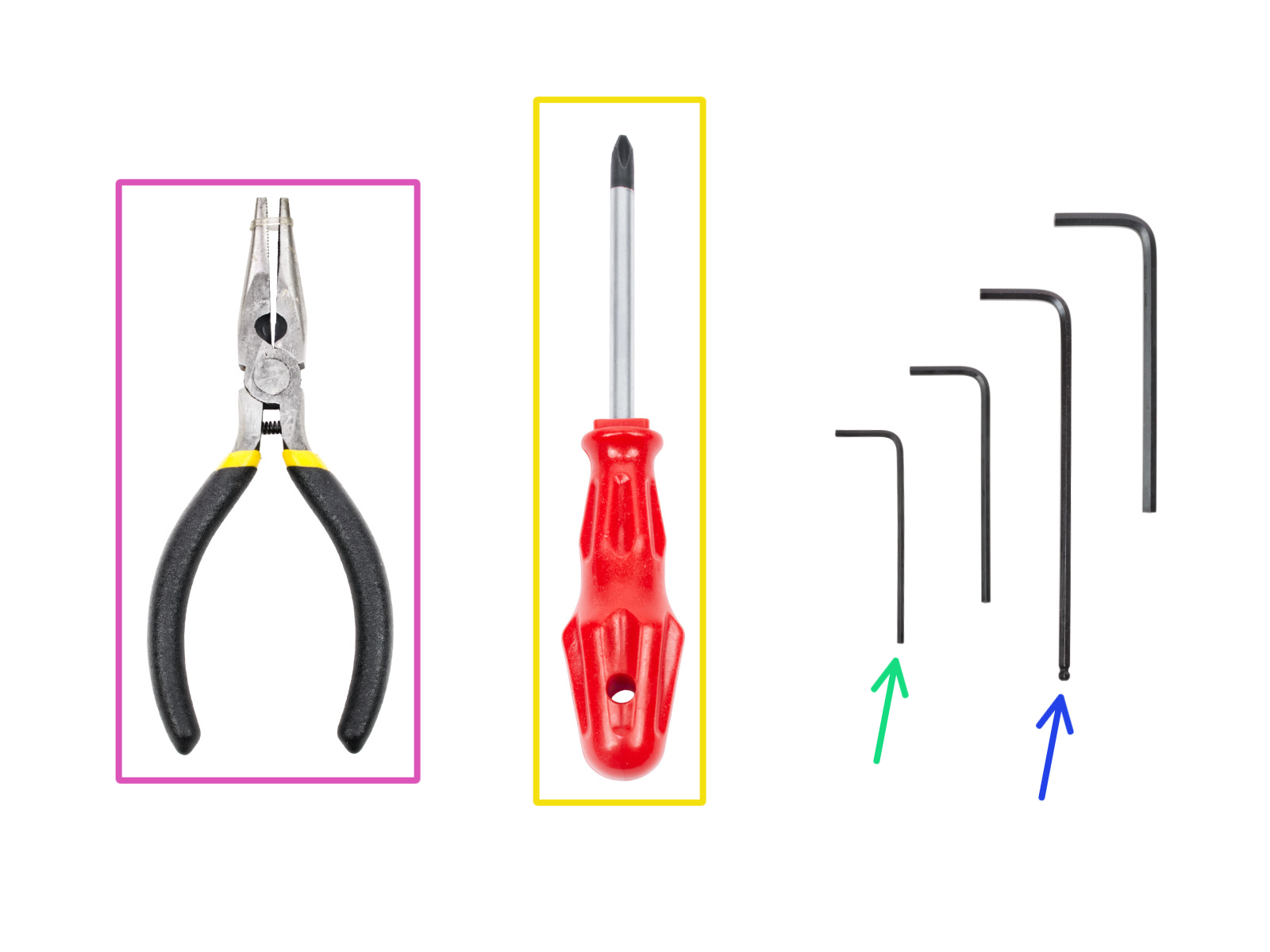 ⬢
Needle-nose pliers for zip tie trimming.
⬢
Philips screwdriver to tighten PSU and HB cables
⬢
1.5mm Allen key for nut alignment
⬢
2.5mm Allen key for M3 screws
WARNING: Make sure to protect the electronics against electrostatic discharge (ESD). Keep the Einsy board in the antistatic bag until it is needed for the assembly.