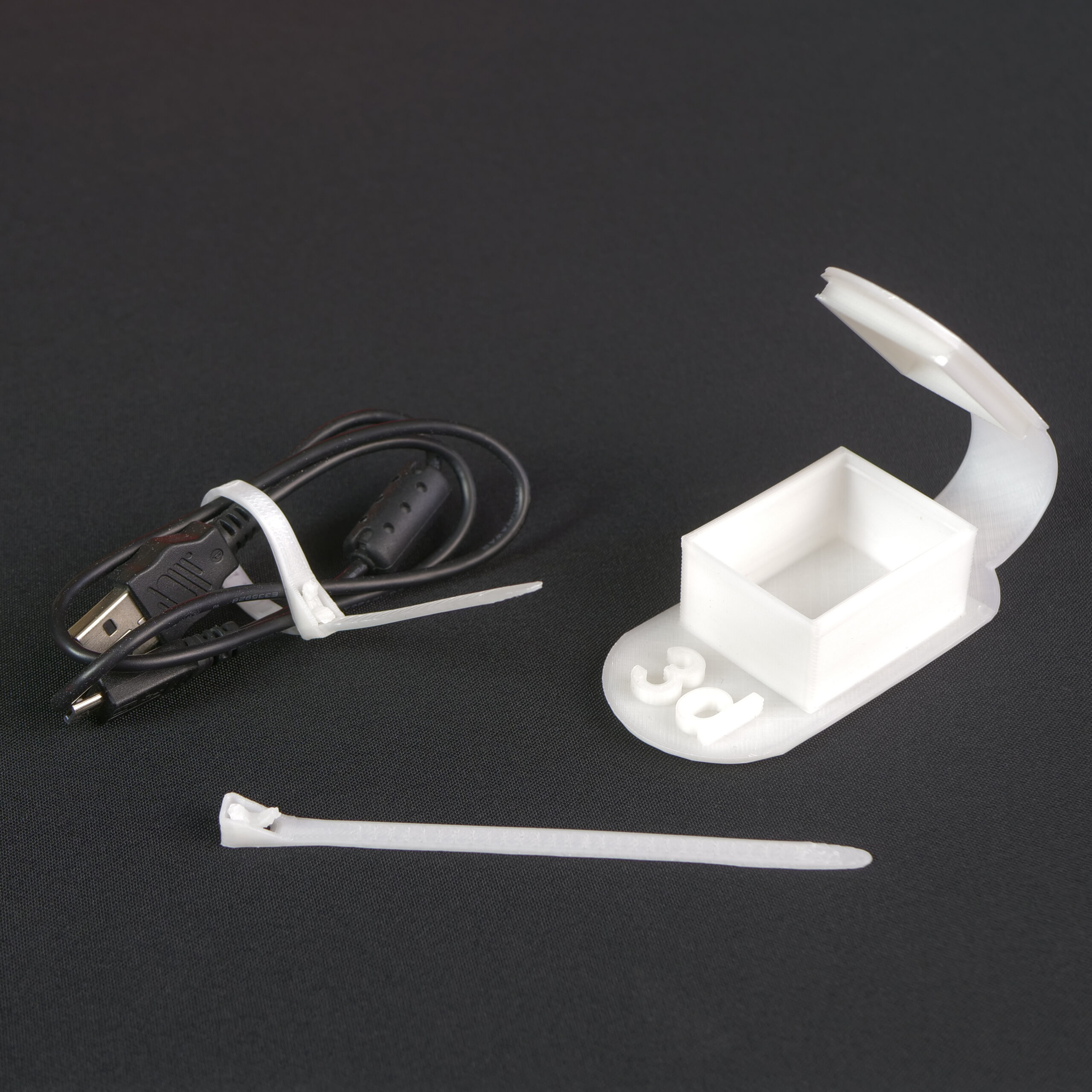 Basic info
Polypropylene (PP) is a light material commonly used for storage and packing in the food processing industry. It's usable for printing partially flexible parts. Due to its high price and difficult printing, it's not recommended for beginners.
Recommended nozzle temperature: 220 °C
Recommended bed temperature: 100 °C
Heatbed: Smooth PEI sheet with PP tape will provide the best adhesion.
Description
In 3D printing, PP (Polypropylene) is mostly used for making hinges, straps, belts, and other bendable parts. The main disadvantage of this material is its price and very poor print surface adhesion. PP has a pretty good resistance against acids, bases/lyes, and organic solvents. PP is lightweight and food-safe (even though regular 3D printing food safety limitations apply). It is translucent in thin layers.
To compare supported material properties, see our material table.
| Pros | Cons |
| --- | --- |
| ✔ Lightweight material | ✖ Bad surface adhesion |
| ✔ High chemical resistance | ✖ High warping, especially with large models |
| ✔ High tenacity | ✖ High price |
Best use
PP is mostly used for making food safe and bendable objects.
Tips for successful printing
Surface preparation
Manufacturers usually recommend the following surface preparations: PP foil (PP tape), glass/mirror with Magigoo PP. We recommend using a smooth PEI sheet with PP tape and setting a higher temperature for better layer adhesion (but relatively lower for the first layer). Printing PP on the powder-coated satin sheet is also possible but be aware that it might adhere less than on the smooth PEI sheet with PP tape.
Temperature
Temperatures may vary depending on the particular filament brand, but standard values are somewhere between 225-245 °C for the nozzle and 80-105 °C for the heated bed. PP is highly prone to warping, consider printing in an enclosure.
Sample prints
| | |
| --- | --- |
| |   |
| Bendable objects |   |