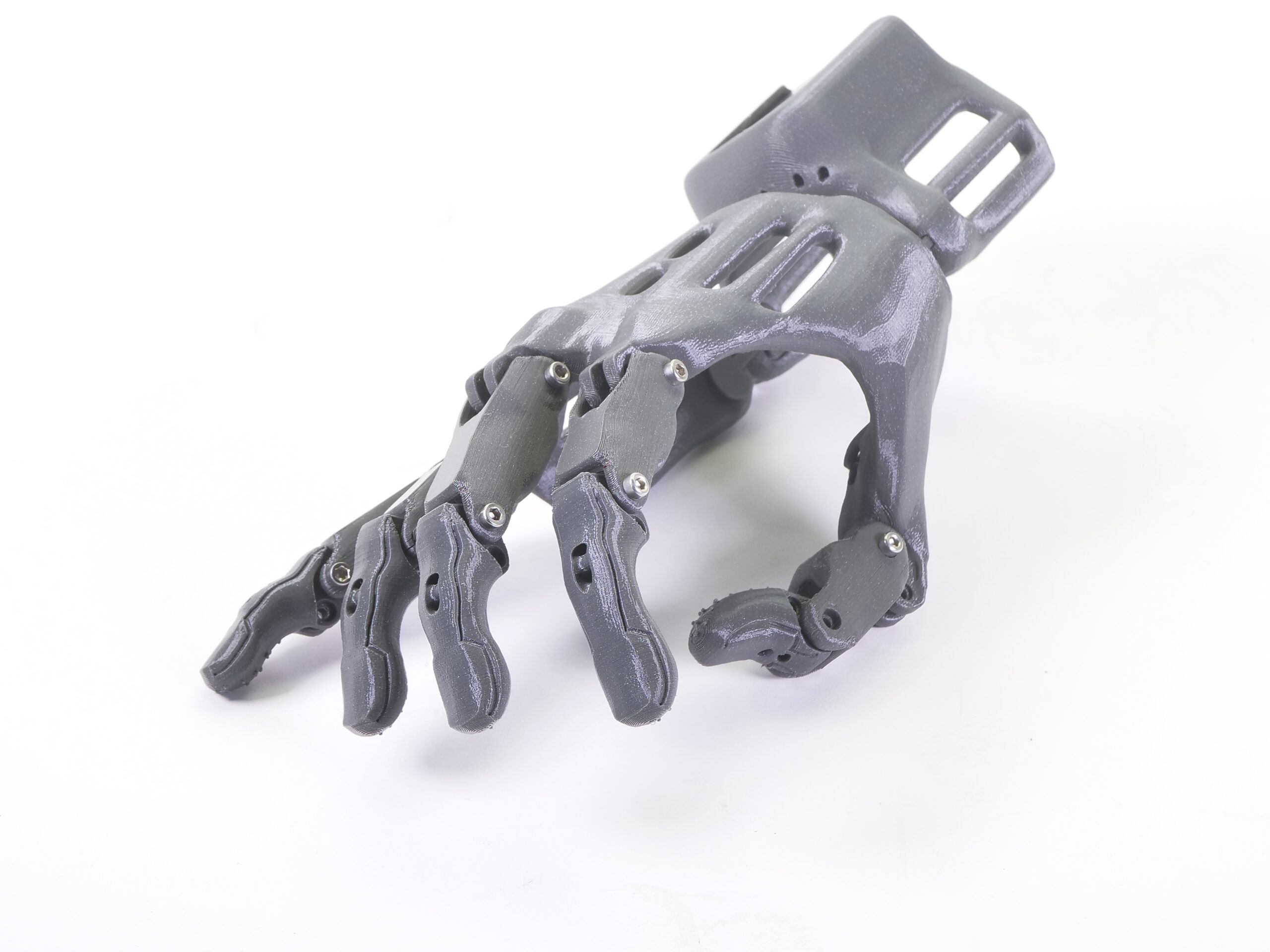 Basic info
NGEN is a material similar to PETG, but with better printability, high mechanical and chemical resistance, and a wide range of usage from prototypes and aesthetic models to high-tech prosthetics.
Recommended nozzle temperature: 240 °C
Recommended bed temperature: 90 °C
Heatbed: Using powder-coated TXT or satin sheet is highly recommended. Printing on smooth PEI surface might damage the sheet.
Description
NGEN is made by ColorFabb from Eastman Amphora™ AM3300 polymer. This material resembles PETG (similar print settings) but is a little bit better in some regards. NGEN is for example printable with a wide range of temperatures, is almost odorless, its bridging and overhangs are slightly better than PETG, plus it looks good. You can print functional, resistant, and aesthetically interesting models with it. NGEN is a thermoplastic material, therefore it degrades only a little when being melted again.
To compare supported material properties, see our material table.
| Pros | Cons |
| --- | --- |
| ✔ High mechanical, temperature, and chemical resistance | ✖ Stringing |
| ✔ Low thermal polymer degradation when melted | ✖ Poor bridging and overhangs |
| ✔ Similar to PETG |   |
| ✔ Wide range of use |   |
Best use
The best use of NGEN is similar to PETG - mechanical parts for both indoor and outdoor use, or decorative purposes such as lampshades.
Tips for successful printing
Do not print on the smooth PEI sheet as the adhesion may be too strong!
Use a textured print sheet
Make sure the print surface is clean, as described in our dedicated article. It is advisable to use one of the powder-coated print sheets. Do not print on the smooth PEI sheet as the adhesion may be too strong! If you decide to use the smooth PEI sheet anyway, apply a glue stick on it before printing.
NGEN has slightly worse surface adhesion than PETG - it might not stick as good to the powder-coated sheet. If you print models with a small contact surface, use the brim function.
Nozzle temperature and print speed
The manufacturer suggests setting the nozzle temperature according to the layer height and printing speed (optimal setup should be 220-240 °C for 50mm/s and 0.2mm layer height), but you can find a print profile in PrusaSlicer that is tailored for our printers. 100% print fan speed is not appropriate for the whole print time since it decreases layer adhesion - it's good to experiment with this.
Material flow can be calculated by the following formula: Flow (mm3/s) = (layer height*nozzle diameter)*print speed.
Cooling
The manufacturer advises to turn cooling ON for perimeters, but OFF for infill. The print speed should be slower for bridging.
Retractions
Retractions should be set a little bit higher and faster than for PLA - to find out the proper value, start with PLA settings, then adjust them.
Chemical smoothing
NGEN is soluble in dichloromethane
Sample prints
| | |
| --- | --- |
| | |
| Prosthetics | Vase |