With the Original Prusa MK3S (and the Original Prusa MK2.5S upgrade), we are introducing a completely reworked extruder with a new filament sensing system. It is a hybrid solution, combining an IR laser sensor triggered by a tiny mechanical lever. This system is not influenced by the optical properties of the filament and is immune to mechanical wear.
What does it look like
This guide is related to the situation when the filament autoload is working (or even if it would trigger only sometimes), yet the printer keeps asking you at the beginning of a print to unload the filament and then to load it back in, in other words, the printer keeps prompting filament change. This means that the filament sensor by itself is working, but not as it should.
In general, the Filament sensor is not vital for the printer, meaning you can always turn it off in the LCD Menu -> Settings -> Fil. sensor (toggle between ON and OFF) and continue using the printer.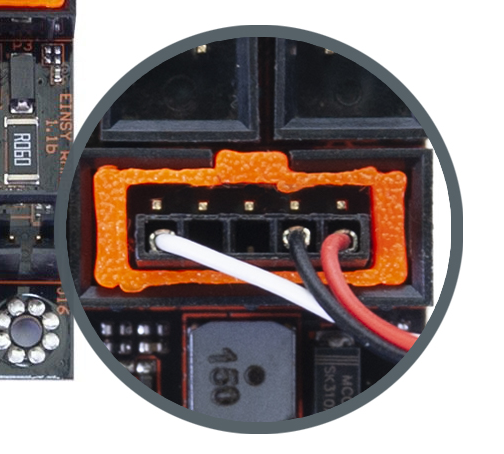 Correct connection to the mainboard - It is not uncommon to connect the filament sensor incorrectly. 
Troubleshooting
There are multiple reasons why this behavior can appear. Please see IR Filament Sensor Troubleshooting (MK2.5S, MK3S) for how to resolve your issue.