The Induction auto-leveling sensor is a vital component facilitating the calibration of the MINI and MINI+. It acts like the Z end-stop and is the main component in mesh-bed leveling. You may have either:
SuperPINDA: Stands for Super Prusa INDuction Autoleveling sensor, introduced with the MINI+ upgrade.
M.I.N.D.A.: Stands for Mini INDuction Autoleveling sensor.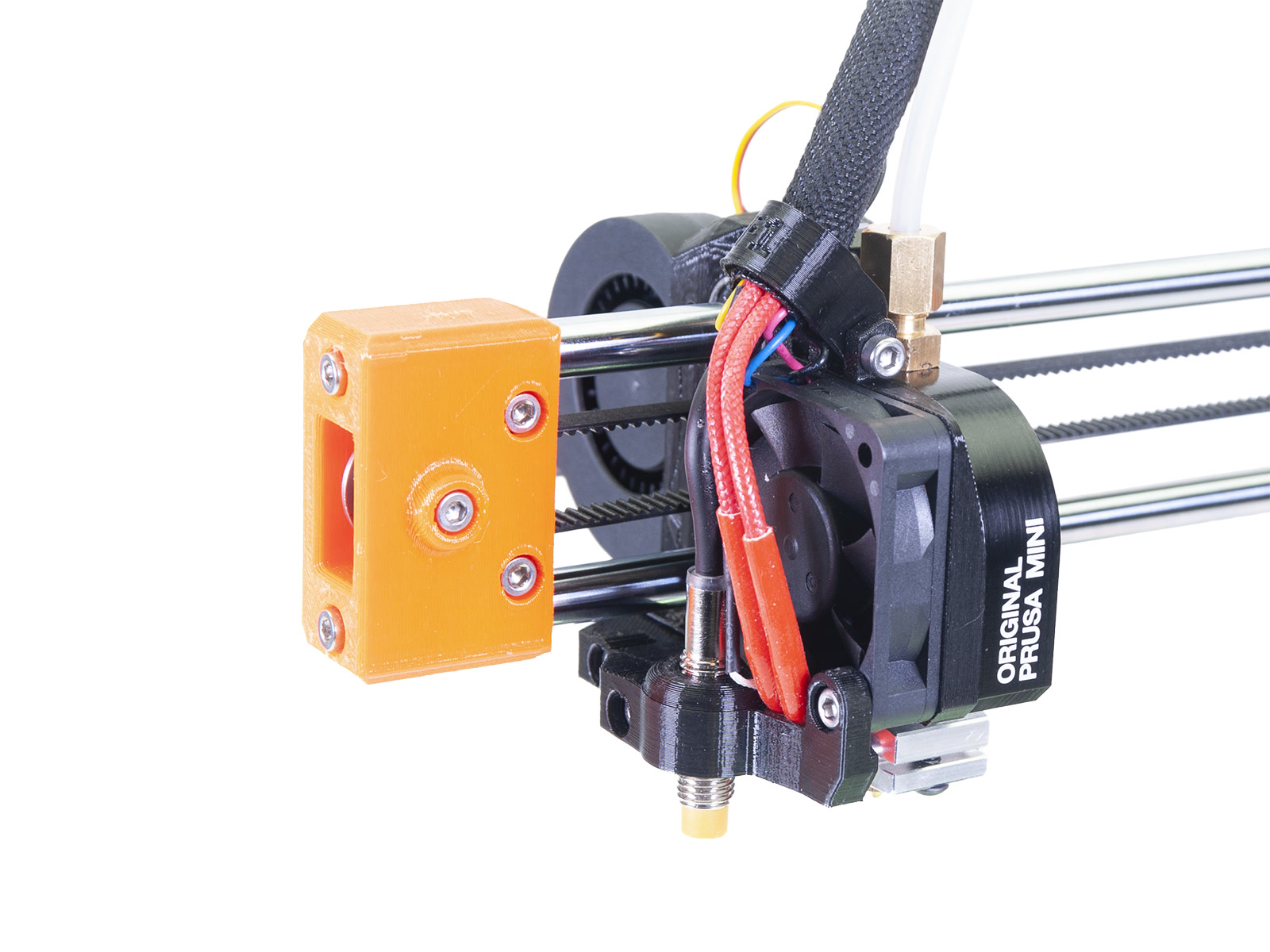 How it works
Starting from firmware 4.3.0, the MINI has the option to see the readings of the M.I.N.D.A./SuperPINDA on the printer's display. Go to Info -> Sensor info, and you will see the M.I.N.D.A./SuperPINDA status. Note that the menu will always have M.I.N.D.A. written, even if you have the SuperPINDA.
For more details on the MINI/MINI+ Info-screens, please see
this article
For safety reasons, the M.I.N.D.A./SuperPINDA will always trigger "1" if disconnected, to prevent it from crashing the nozzle into the bed, should it fail. Therefore it is a telltale sign of a fault if the Z-axis will move upwards during the mesh bed leveling or homing, sometimes going up for a couple of points, then lower back down. This happens as the M.I.N.D.A./SuperPINDA loses connection when the print head is in certain positions due to a small break in the wire.
Overtightened zip-ties can damage cables.
How to test
Firstly, we need to check if the M.I.N.D.A./SuperPINDA sensor works at all. For this test, you need a small and thin metal object (spatula, screwdriver, pliers).
Raise the Z-axis about 10 cm above the bed to keep it away from any metal.
In the printer's menu, go to Info -> Sensor Info, and see if the M.I.N.D.A. value is 0, and the red light coming out on top of the M.I.N.D.A. is ON.
Place a metal object below the M.I.N.D.A./SuperPINDA. The status on the menu should turn to 1, and the light on top of the sensor should go OFF.
While the metal object is below the M.I.N.D.A./SuperPINDA, move the X-axis from side to side and wiggle the cable wrap, and see if the light remains OFF constantly and the status at 1. Any flickering would indicate a fault in the M.I.N.D.A./SuperPINDA sensor.
Within sensor info, it will say M.I.N.D.A., even though you have the SuperPINDA installed.
| | |
| --- | --- |
| | |
| Lit LED | LED not lit, in the presence of metal |