Stored separately from the firmware itself, in the mainboard's EEPROM, you have statistics of your printer, calibration data related to the movement of the printer, and PID values for heating. If these values become corrupted or are not compatible with a new version of the firmware, you can have some issues. If so, we recommend doing a factory reset to clear these values.
Doing a factory reset will clear statistics data, like total printing time and filament use.
How to
On the Original Prusa MINI the Factory reset can be performed from the LCD menu -> Settings -> Factory reset.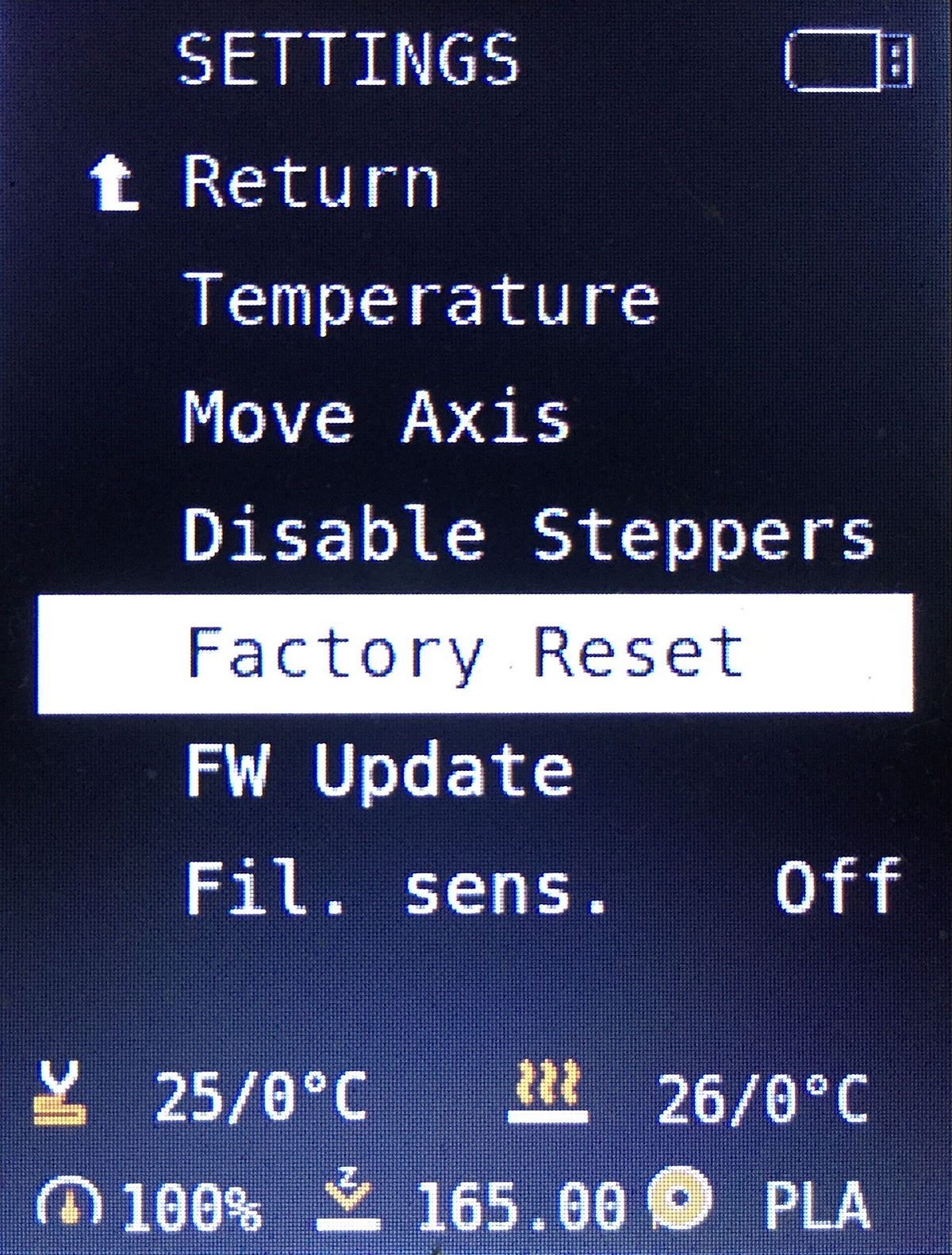 Flashing the firmware
If you are seeing any inconsistent behavior we recommend also flashing the firmware. A factory reset followed by flashing the firmware and recalibrating will resolve most firmware issues you may encounter.