Last updated 4 months ago
In some cases, you might want to cut a model into multiple pieces before printing:
the model is too big to be printed in one piece
you only want to print a part of a model
a part of the model needs a different print orientation for added strength
printing the model in one piece would require a needlessly large amount of support material
PrusaSlicer provides an advanced cutting function. Starting with PrusaSlicer 2.6, you can cut the model not just in the XY plane, but with any arbitrary plane. Select the object and press the C key or pick the Cut tool from the left toolbar. A 3D gizmo and a context menu will appear. Using the gizmo, you can drag the cutting plane to your desired position. To set the cutting plane position, you can also enter an exact value [mm] in the context menu. To change the rotation of the cutting plane, use the arrows on top of the gizmo.
You can also hold down the Shift key and click on two points on the screen to quickly define a cutting plane. The cutting plane will be perpendicular to the current view.
For both the top and bottom part, you have the option to:
Keep - toggles whether the part should remain in the 3D view or be deleted after the cut
Place on cut - rotates the parts so that the cut area aligns perfectly with the heatbed
Flip - rotates the model upside down after cutting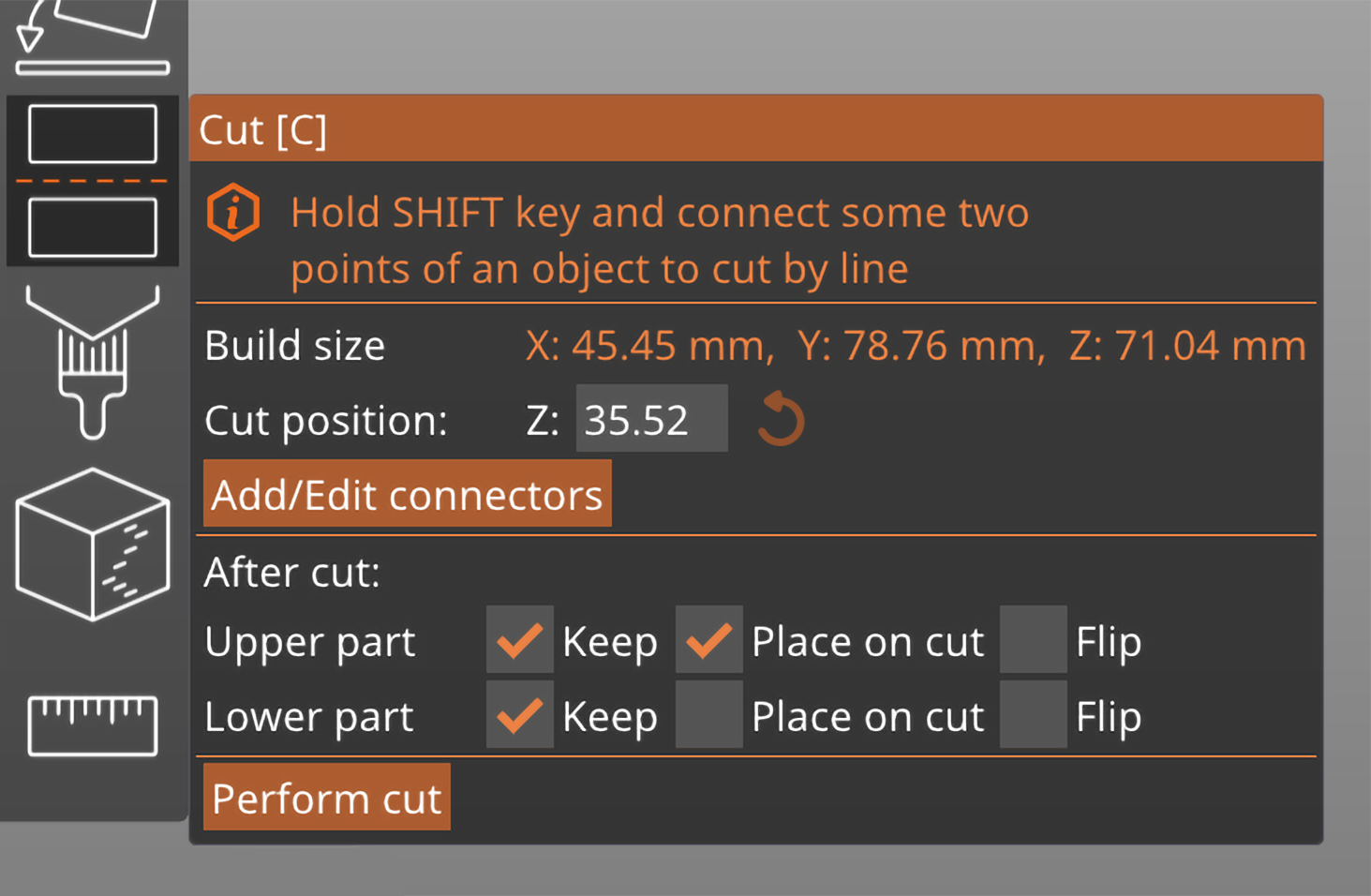 It is possible that a cut may split the model into more than 2 parts. Right now, there is no way to define which parts of the model should be cut, if there are multiple intersections with the cutting plane.